David C. Anderson, B.Sc., APGO
Director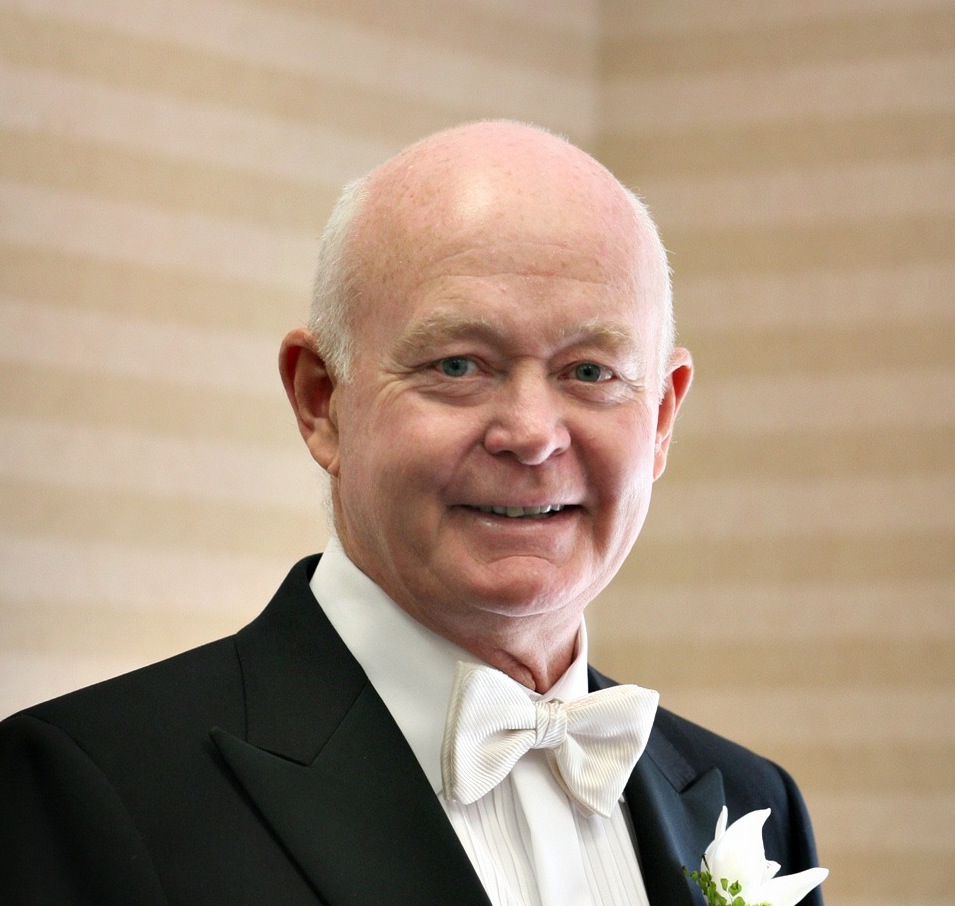 Dave Anderson studied both Geology and Geophysics and has subsequently worked in the mining industry for more than 40 years. He is a registered professional geologist with the Association of Professional Geologists of Ontario (APGO).
In addition to providing contract and consulting services to most major mining companies during the initial part of his career, Dave was also a founding shareholder in 3 successful companies: Quantec Geoscienes Ltd, a company which provides geophysical services primarily to the mining industry, QGX Ltd. a junior mining exploration company which focused on mineral exploration in Mongolia, and Antares Minerals Inc. a junior mining exploration company which explored in Argentina and Peru. Although he is no longer directly involved in the company, Quantec Geosciences continues to offer services to the resource industry throughout the world.
Both QGX Ltd. and Antares were public companies listed on the Toronto Stock Exchange, were subsequently sold to major mining companies after successfully discovering economic mineral deposits. Currently Dave is an entrepreneur who continues to identify and invest in junior mining exploration companies that are focused on gold and copper opportunities.
In 2010 Dave and Christine founded the David C Anderson Charitable Foundation whose primary objective is to provide assistance for women and children in underprivileged situations.
Giulio T. Bonifacio
Director
Mr. Giulio T. Bonifacio has over 30 years in senior executive positions in the mining industry including as the founder, President & CEO of Nevada Copper Corp. which advanced the Pumpkin Hollow Copper Project located in Nevada from the exploration stage and now ranks as the largest fully permitted, shovel-ready copper project in the Americas. Among his many accomplishments, Mr. Bonifacio has been instrumental in arranging over US$425 million in equity and project debt financings for advanced stage development projects.
Mr. Bonifacio is a Chartered Professional Accountant with extensive experience and knowledge in areas of capital markets, project finance, securities matters and mergers & acquisitions. Mr. Bonifacio has held senior executive roles primarily in the precious metal sector with Getty Resources Limited, TOTAL S.A., and Vengold Inc. Mr. Bonifacio has been a senior or lead director of several publicly traded companies in the mining industry and most recently was with Goldrock Mines Corp. which was acquired in July 2016.
Victor H. Bradley, CPA, CA
Director
Vic Bradley is a chartered accountant with more than 50 years experience in the mining industry, including more than 15 years with Cominco Ltd. and McIntyre Mines Ltd. in a wide variety of senior financial positions from Controller to Chief Financial Officer.
Over the past 30 years Vic has founded, financed and operated several mining and advanced stage exploration and development companies, including Yamana Gold Inc., Aura Minerals Inc. and Nevoro Inc. (sold to Starfield Resources).
Vic Founded Yamana in early 1994, and served as President and CEO and then Chairman of the Board and Lead Director until 2008. He served as Chairman of Osisko Mining Corp from November 2006 up to its sale for $3.9 billion to Agnico Eagle and Yamana in June, 2014. Osisko unlocked the porphyry gold target at Malartic and, in 6 years from first drill hole to commercial production, created the largest open pit gold mine in Canada. He now serves as a director of Osisko Gold Royalties Ltd. (spun out of the Osisko Mining sale) and as lead director of Nevada Copper Corp.
Vic has significant experience in corporate acquisitions and has participated in numerous equity and debt financings for projects around the world.
James Polson, MBA
Director

Mr. James Polson is an MBA graduate of the University of Western Ontario, Richard Ivey School of Business and studied Mechanical and Mechatronic Engineering at both the University of Tasmania and Deakin University
in Australia.  He is currently the CEO a Hong Kong based Construction and Mining Services based company. Prior to his current posting he was co-founder of AIDD Group which went on to become the leading international mining service group in the North East and Central Asian region offering a broad range of services from basic exploration drilling through to contract mining and HSE training and certification services.
Mr. Polson is also a founding member of MISA (Mineral Industry Safety Association) in Mongolia and is an advocate for sustainable development of both the mining and mining service industry through adopting international standards and safe work practices. He also holds a Board position on the Hong Kong Construction Industry Council Training Association Civil Engineering Sub-Committee primarily focused on Trade Certification and was awarded the Emerging Leaders award for Entrepreneurship from the IVEY School of Business in 2011.
Dino Titaro, M.Sc., P.Geo
President & CEO, Director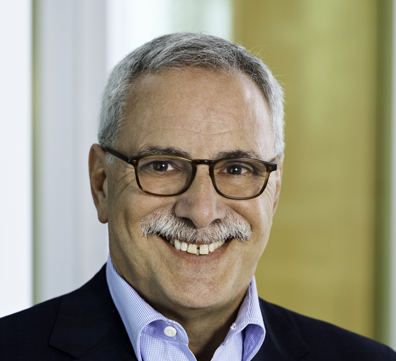 A geologist with an MSc degree in economic geology from the University of Western Ontario, Dino has over 30 years of experience in the mining and exploration sector, and is a qualified person as defined by National Instrument 43-101 and is registered as a P.Geo in Ontario and Saskatchewan.
He was the founder of Carpathian Gold Inc. and was the President and CEO from 2003 to early 2014 and a director to late 2014. From 1986 to 2003, Dino was President and CEO of A.C.A. Howe International, a geological and mining consulting firm that worked on precious, base and industrial mineral projects throughout the world. From 1980 to1986 Dino was with Getty Mines Ltd. in various supervisory positions as a geologist working on base metal and uranium projects, principally in the resource definition stages.
He currently sits on the board of directors of Yamana Gold Inc, a publicly listed TSX mining company. He is also currently a director of Mincor Inc., a private resource company, operating in Mexico and a founder and director of Tethyan Resources Inc., a private resources company in the acquisition stage of mineral resource properties within the Tethyan Metal Belt of Europe. Dino has previously been a director and officer of several publicly traded companies in the mining, industrial and health care technology fields.
 Douglas J. Kirwin, B.Sc., M.Sc., FSEG.
Advisor

Doug Kirwin is an independent geologist with 45 years of international exploration experience. Doug has held senior positions with Anglo American and Amax during the 1970's and was managing director of a successful international geological consulting firm during the 1980's and early 1990's. In 1995 he accepted a role as Vice President, Exploration for Indochina Goldfields and subsequently became the Executive Vice President for Ivanhoe Mines Limited until 2012, after which Ivanhoe was acquired by Rio Tinto. Doug was also a director of South Gobi Energy, Jinshan Gold and a founding non-executive director of Ivanhoe Australia Ltd.
As a member of the joint discovery team for the Hugo Dummett deposit at Oyu Tolgoi in Mongolia, Doug was a co-recipient of the PDAC inaugural Thayer Lindsley medal awarded for the most significant international mineral discovery in 2004. Other mineral discoveries made by his exploration team include the Jelai-Mewet and Seryung epithermal deposits in northeast Kalimantan, the Eunsan-Moisan gold mines in South Korea, the Moditaung gold deposits in Myanmar and the Merlin Re-Mo deposit in Australia. In 2006 Mr. Kirwin was the International Exchange lecturer for the Society of Economic Geologists and served as the Society Vice President during 2007 to 2010. He has previously been an industry advisor for the Society of Applied Geologists and China Mining and a board member of the Economic Geology Research Unit at James Cook University. Doug holds a Master of Science degree in mineral exploration from James Cook University, Australia.Douglas J. Kirwin, B.Sc., M.Sc., FSEG.
Alexander Davidson, M.Sc.
Advisor

Alexander Davidson was Barrick Gold Corporation's Executive Vice President, Exploration and Corporate Development with responsibility for international exploration programs and corporate development activities.  Mr. Davidson joined Barrick in October 1993 as Vice President, Exploration with responsibility for the company's expanding exploration program. He initiated Barrick's expansion out of North America and into Latin America and beyond. Prior to joining Barrick, Mr. Davidson was Vice President, Exploration for Metall Mining Corporation.
Mr. Davidson has over 25 years of experience in designing, implementing and managing gold and base metal exploration and acquisition programs throughout the world.  In April 2005, Mr. Davidson was presented the 2005 A.O. Dufresne Award by the Canadian Institute of Mining, Metallurgy and Petroleum to recognize exceptional achievement and distinguished contributions to mining exploration in Canada.  In 2003, Mr. Davidson was named the Prospector of the Year by the Prospectors and Developers Association of Canada in recognition for his team's discovery of the Lagunas Norte Project in the Alto Chicama District, Peru.  He received his B.Sc. and his M.Sc. in Economic Geology from McGill University.